Beer & Bytes
The Phnom Penh LUG currently meets every first Tuesday of the month at 6PM @ Phnom Penh Hackerspace,  House 91, Street 454 (near Toul Tom Pong market). Come and meet us there!
Join the group
Online discussions happen either through our mailing list or our forum right here on this website. Don't hesitate to browse our past topics and introduce yourself!
Written by Administrator
|
03 April 2014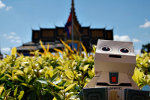 One of the many revelations for us of FOSSASIA was to discover Open Source Cambodia, another community effort dedicated to sharing knowledge and Free Software. Open Source Cambodia is organizing a training session on May 3rd and May 4th at the Institute of Technology of Cambodia covering Linux High Availability. All the details of the session are explained here, as well as registration. We are very happy to pass on the message and hope that many of our readers will feel interested by the activity.
Written by Administrator
|
21 February 2014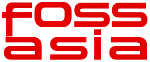 This year FOSSASIA is happening in Phnom Penh and definitely a great opportunity to meet not only the local FOSS contributors but also people in the region who spend their time and dedication to FOSS. Just to mention a few of them FOSSASIA will bring to Cambodia MariaDB contributor Charles Colin, FirefoxOS Alex Hecht but also members of the Fedora project, former GSoC participants, Wordpress developers and so on. Definitely a great insight into the many projects that make our daily use. We will also be there and talk more about the Greenboard project, our developments with Rithy, and some of the opportunities available here in Cambodia. So please keep posted and don't miss out the many opportunities to be part of this conference!
Written by Administrator
|
15 January 2014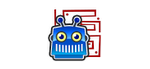 While we tend to be very quiet around here we felt Education Freedom Day was a very good opportunity to try to contribute to Educational Resources. So we have decided to try to add a Khmer translation to RUR-PLE, which teaches kids how to program using Python. The application comes with 48 complete lessons and is used in many schools around the world. The translation process is described here and involves translating the applications and the lessons (two different processes).
While we are very much aware that it will take more than a day, it is a good starting point to provide Cambodian people with a cross platform application to brush up their computer skills.
The event will happen online on Saturday, January 18th and we will be hanging out on #efday channel on freenode. You can join us either using the freenode webchat interface, or your favorite IRC client. See you there!