Beer & Bytes
The Phnom Penh LUG currently meets every Tuesday at 6PM @ Phnom Penh Hackerspace,  House 91, Street 454 (near Toul Tom Pong market). Come and meet us there!
Join the group
Online discussions happen either through our mailing list or our forum right here on this website. Don't hesitate to browse our past topics and introduce yourself!
Written by Administrator
|
22 February 2013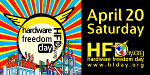 The newly Hong Kong registered charity (charity status pending approval)
Digital Freedom Foundation
(formerly known as SFI) is proud to announce the launch of
Hardware Freedom Day
on April 20, 2013
. Focusing a lot on all the hackerspaces around the world, but not only,
HFD
aims to spread the word about
Open Source Hardware
in our local communities and encourage more people to explore the limitless opportunities of sharing creativity, hacking skills and knowledge. Tightly connected with Free Software,
HFD
celebration comes as a great complement with the very famous
Software Freedom Day
celebration which has been running since 2004.
Hardware hacking is obviously not unknown to the
PPLUG
whose meetings are now managed by the
Phnom Penh Hackerspace
!
So if you're into
Open Source Hardware
don't wait, go
create your wiki page
and
register your event
right
now!
Written by Administrator
|
12 April 2012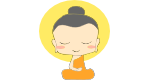 It is with great pleasure that the
Phnom Penh GNU/Linux User Group
wishes you a happy Khmer New Year and hopes we will continue striving for another year. Remember to come and visit us during our regular meet ups on Tuesdays evening at the Phnom Penh Hackerspace where you'll be able to meet other people interested in Linux, GNU, Free Software and hardware hacking as well. Meetings are free and a great place to ask questions and discover new tricks. All the best for 2012 (or 2555 isn't it?)!
Written by Administrator
|
06 February 2012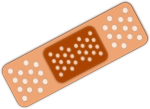 Thanks to
Rick's message
we were informed the site registration was broken. It was actually a problem with the new captcha, set up to prevent all the spam we were getting in the forum. Also with the latest Joomla! upgrade (2.5.1) the right side module combining forum, planet feed and the login box broke.
Omega Theme
provided a fix within less than 30 hours which is really amazing and makes us very happy to be using their products on this website.
So all in all, all the newly discovered issues have been fixed and you should all be able to use the website as planned.
Should you still have problems, please report them in the
forum specific section
or eventually the
mailing list
.
Thanks and enjoy!