Beer & Bytes
The Phnom Penh LUG currently meets every first Tuesday of the month at 6PM @ Phnom Penh Hackerspace,  No. 263, St. 163 (near Toul Tom Pong market, above 7 Mart). Come and meet us there!
Join the group
Online discussions happen either through our mailing list or our forum right here on this website. Don't hesitate to browse our past topics and introduce yourself!
Written by Administrator
|
26 July 2014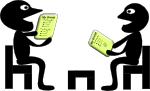 The Phnom Penh Hackerspace, Open Source Cambodia and the Phnom Penh LUG are pleased to inform you that we are organizing a joint meet up on Thursday 31th July at 6:30pm and would love to see you all. The purpose is to present what the current Free and Open Source Software and Hardware communities in Phnom Penh have to offer, how they interact with one another and what you can expect to see in the coming months.
Expect a short introduction from each group and then time to talk with everyone to adapt plans and activities so everyone can find something to match their expectations!
The meet up is happening at the Phnom Penh Hackerspace located No. 263, St. 163, 1st floor above 7 Mart convenience store just next to the Russian market. You can find a map and a photo of the entrance right here. See you all on Thursday!
Update: the Eventbrite registration is here. Please take the time to register so we can eventually switch venue if we are too many to join. Thanks!
Written by Administrator
|
02 June 2014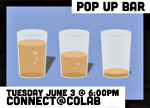 Just a reminder that we are having our monthly meeting at coLAB: tomorrow evening starting from 6pm. coLAB is also the current Phnom Penh hackerspace and provides a great opportunity to meet other people involved in software or hardware hacking (as in "modifying to fit your needs").
While there is no specific agenda it is really a get together and plan type of meetup. The place is just next to the Russian market (map at the bottom of coLAB website) and everybody can join, arrive late or leave late ;-).
Hope to see many of you again!
Written by Administrator
|
03 April 2014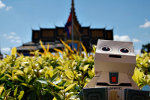 One of the many revelations for us of FOSSASIA was to discover Open Source Cambodia, another community effort dedicated to sharing knowledge and Free Software. Open Source Cambodia is organizing a training session on May 3rd and May 4th at the Institute of Technology of Cambodia covering Linux High Availability. All the details of the session are explained here, as well as registration. We are very happy to pass on the message and hope that many of our readers will feel interested by the activity.