Beer & Bytes
The Phnom Penh LUG currently meets every first Tuesday of the month at 6PM @ Phnom Penh Hackerspace,  House 91, Street 454 (near Toul Tom Pong market). Come and meet us there!
Join the group
Online discussions happen either through our mailing list or our forum right here on this website. Don't hesitate to browse our past topics and introduce yourself!
Written by Administrator
|
Published Date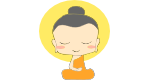 It is with great pleasure that the
Phnom Penh GNU/Linux User Group
wishes you a happy Khmer New Year and hopes we will continue striving for another year. Remember to come and visit us during our regular meet ups on Tuesdays evening at the Phnom Penh Hackerspace where you'll be able to meet other people interested in Linux, GNU, Free Software and hardware hacking as well. Meetings are free and a great place to ask questions and discover new tricks. All the best for 2012 (or 2555 isn't it?)!