Beer & Bytes
The Phnom Penh LUG currently meets every first Tuesday of the month at 6PM @ Phnom Penh Hackerspace,  House 91, Street 454 (near Toul Tom Pong market). Come and meet us there!
Join the group
Online discussions happen either through our mailing list or our forum right here on this website. Don't hesitate to browse our past topics and introduce yourself!
Written by Administrator
|
Published Date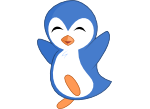 After a few months of interuption due to an unlucky (and not backed up) update we have finally taken the time to fix our website! And since we were really slow to react we had to bring a few extra goodies as well, didn't we?
So we also fully upgraded the site to the next version of Joomla!, added a new extension to stop the spam which was starting to invade the forum and switch to a totally different look! Hopefully we are now forgiven and we are looking forward to getting first impressions in the forum. Thank you all for your patience.